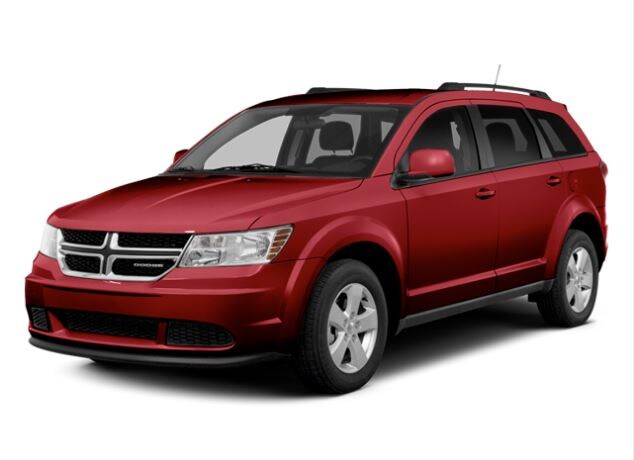 Dodge has introduced their 2014 Journey to the market, and it has so far received a fair share of positive remarks from those who have taken it for a spin. Although the body style has not offered a remarkable change, this latest edition has already been tagged as #15 in the compact SUV class. The 2014 Dodge Journey will be in high demand for drivers who are in search for an economical car while still maintaining SUV standards. As far as SUVs go, the Journey is not very big, but it does offer a reasonable amount of leg room, comfort and seating inside. Drivers will also be impressed with the way it conserves fuel.
The Body Style.
The 2014 Journey comes in six basic body styles, including AVP, the Journey SE, SXT, SXT Plus, Journey R/T and the Limited Journey, each with their own individual advantages. All four body styles come with four doors and heated mirrors on the doors. Drivers will have a few different colors to choose from like silver, pitch black, bright white and copperhead pearl.
The Interior.
Most drivers who were lucky enough to take the 2014 Dodge Journey for a spin will agree that this is a comfortable ride. There are seven seats available, with five standard seats, one for the driver, four passenger seats and two smaller seats for kids bringing up the rear. The Journey comes loaded with many of the usual toys like a navigation system and voice commands. Drivers will also appreciate the rolling Internet service which keeps them connected even 150 feet from the vehicle.
The important stuff.
No shortages exist for safety features with the 2014 Dodge Journey, which is why the vehicle has a safety rating of 9.3 out of 10. ECS controls, head restraints, electronic roll mitigation and a child seat anchor system that is latched ready are just a few of the other options that come standard on all models. Some models come with the reverse camera and the option of assisted parking is also available as an added feature. Drivers who decide to purchase this compact SUV will be confident in the knowledge that they have secure stopping power.
Performance and handling.
The 2014 Dodge Journey has a basic four cylinder 173 horsepower fuel miser; however those needing more power can accomplish this by choosing the 3.6L V6 power house. Depending on the model you choose both two and four-wheel drives are available. High-value performance steering and maintenance-free batteries are standard accessories on all models. Drivers also have the ability to choose the way they shift gears, automatic or stick. Standard suspension features provide a comfortable ride and should it become necessary to tow a trailer; the Journey can usually pull between 1000 and 2500 pounds without breaking a sweat.
Affordable.
Under the right circumstances the 2014 Dodge Journey can cover 500 miles on one tank of gas. This will be especially good news for those who are on a budget and enjoy taking their family out for a drive. Most of the models average 19 mpg in the city and 26 mpg on the highway. With a starting price of just under $20,000 the Journey is great for drivers who want the benefit of an SUV, minus the high cost involved. Stop over to your neighborhood Dodge Dealer where you can take the 2014 Dodge Journey for a test drive.